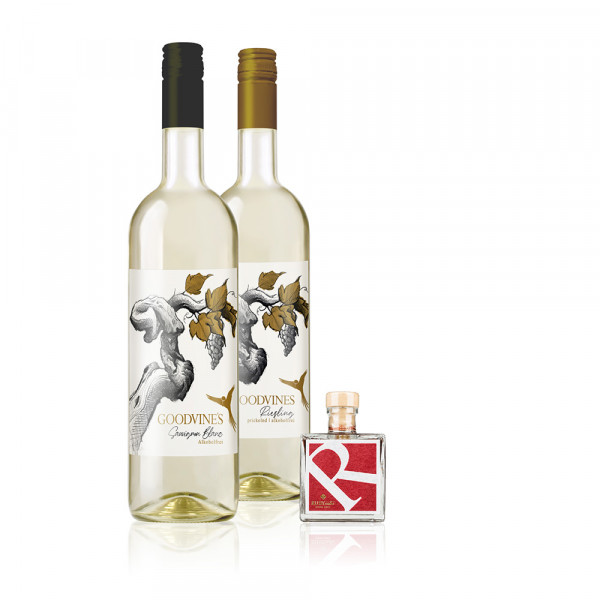 Pleasure Bundle
---
---
Individual and unique

This indulgence package is the perfect gift idea for those looking for something special.
For non-alcoholic aperitifs and stunning long drinks, we therefore recommend this extraordinary combination of the finest red wine vinegar creation and our two non-alcoholic white wines.
Sparkling RieslingIs a non-alcoholic alternative to wine and sparkling wine. Pure, on ice or as a filler for drinks and cocktails a carefree pleasure.
Sauvignon BlancIt is known for its crisp freshness and powerful aroma of black currant, gooseberry, green bell pepper and freshly mown grass and mineral notes.
RUBYcubeA vinegar creation with which you can refine drinks and dishes extraordinarily. Natural, alcohol-free and unconventional.
Package content:
1x Sauvignon Blanc
1x Riesling 0,75l
1x RubyCube 200 ml (herb red wine vinegar)